Landscape Design & Enhancements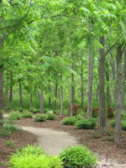 With over 60 years of experience, we know what works! Our designs are innovative and incorporate our extensive knowledge of hardy material.

Our projects range in size and scope to fit every budget. We can coordinate with existing conditions to accent a special feature or fix a problem area. Or choose to renovate the entire site with a complete site makeover.

---